Hiring a Cincinnati attorney for your BWC claim can help you navigate many of the frustrations injured workers face. Common issues include not getting medical bills paid and not getting paid for recovery time.
Cincinnati BWC Attorney
McKenzie & Snyder has been representing clients with Ohio BWC (workers compensation) claims for 15 years. We fight hard to ensure that medical bills get paid and that injured workers are compensated for having to take time off from work. Whether your injury involves your low back, neck, knee, shoulder or other body part, consulting with a competent Cincinnati BWC lawyer can help you determine what rights and options you have and the best way to proceed with your claim.
When Should I Hire A Cincinnati Lawyer?
Unfortunately, some people only call us after it is too late for us to help them. Consulting with an attorney early on following a work injury can help make sure your claim is handled properly, avoiding unnecessary and costly delays in medical care and compensation.
McKenzie & Snyder represents clients in Cincinnati, Colerain, Hamilton, Fairfield, West Chester, Mason, College Hill, and more. We meet clients out of our Hamilton office or at a location that is more convenient for you.
Written by Andrew Tobergte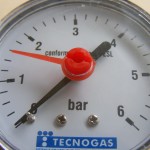 ---