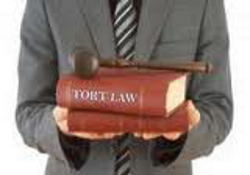 In the unfortunate circumstance that a loved one passes because of the fault of another, an action for "wrongful death" may result.
Revised Code 2125 covers wrongful death actions in Ohio. According to this law, when the death of a person in Ohio is caused by the negligence of another, the negligent party is liable to an action for damages.
If the negligent act occurs outside the state of Ohio, a wrongful death action may still proceed in the state of Ohio.
When a lawsuit or claim is brought for wrongful death, it is brought in the name of a representative for the deceased person and generally for the benefit of those closest to him. Namely, his or her surviving spouse, children, parents, and other next of kin. It is presumed under Ohio law that the spouse, children, and parents of the deceased have suffered damages as a result of the death.
If the case goes to a jury or bench trial, the jury or judge may apportion the monetary award to the beneficiaries.
McKenzie & Snyder practice wrongful death and injury law in the Greater Cincinnati Area, including Colerain, Northside, College Hill, Hamilton, Forest Park, Fairfield, Ross, Oxford, Lebanon, Monroe, Middletown, Mt Healthy, Reading, Arlington Heights and more. To contact our firm for a free consultation, call 513-737-5180 or use the form below.
"We don't get paid until You get paid!"
Written by Andrew Tobergte
---