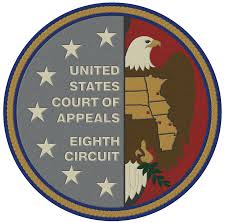 In a recent 8th Appellate District Case entitled Washington v. Geico, 2014 Ohio 4375, the Court affirmed a lower court decision denying uninsured motorist coverage to a passenger in a hit and run situation. The case involved a 2011 car accident wherein the plaintiff was traveling as a passenger in a car driven by an individual insured by Geico Insurance Company.
The plaintiff sought recovery of personal injury damages through the Geico policy, and specifically its uninsured/underinsured ("UM/UIM") motorist coverage.
Geico denied the claim, maintaining that the plaintiff did not meet the definition of an "insured" under the contract. The claim was filed into common pleas court, Geico prevailed on summary judgment, and the matter was then appealed.
Misleading Insurance Policy Headings Can Confuse an Insurance Policyholder.
Interestingly, the UM/UIM coverage section heading at issue was entitled "Uninsured and Underinsured Motorists Coverage – Protection for You and Your Passengers for Injuries Caused By Uninsured and Hit-And-Run Motorists." However, the language in the policy itself provides that only "insureds" are entitled to coverage under the UM/UIM portion of the policy. The plaintiff admitted that she did not meet the definition of an "insured" under the policy, but argued that the ambiguity created by the section heading should be strictly construed against Geico and therefore she is still entitled to coverage.
The Court Calls Headings (Like This One) "Directional"?
The appellate court was not persuaded. Specifically, it noted plaintiff was not a party to the contract and therefore lacked standing, and that the heading is not the controlling language but merely directional.
Are Our Children's Friends Covered While in My Car?
This is an unfortunate situation for the plaintiff and runs against the general notion that insurance will follow the vehicle and cover those inside it. Here plaintiff could have theoretically recovered under her own UM/UIM coverage if she carried any. However, she may not have even been a licensed driver or had any other need for auto coverage.
McKenzie & Snyder tackles Under-Insured Motorist and Uninsured Motorist and other injury cases in the Greater Cincinnati and Dayton areas. Call us for a free case evaluation.
---