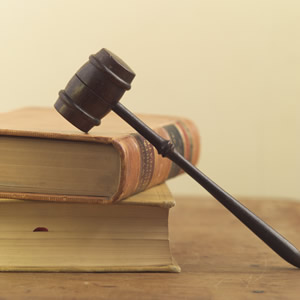 In Ohio, generally speaking, a "wrongful death" is a death caused by the wrongful act or negligence of another. The wrongful act or negligence provides the basis of liability in a civil lawsuit for damages. The act may be either intentional or unintentional. An example of a wrongful death is where someone negligently causes the death of another in a fatal car accident.
It is important to note that, as discussed below, a wrongful death action is on behalf of a decedent's beneficiaries, as opposed to a survival claim, where a decedent's estate may recover for injuries suffered by the decedent before his or her death.
Cincinnati Wrongful Death Lawsuit Brought by Beneficiaries
In Ohio, a wrongful death action is generally brought in the name of a personal representative of the decedent for the benefit of the surviving spouse, the children, the parents of the decedent, and the next of kin of the decedent. This is not to say that any money received by the representative is distributed equally to these parties; in some instances, the court will have the authority to adjust the share of each beneficiary.
Monetary Damages for Wrongful Death Lawsuit
Beneficiaries in a wrongful death action may be awarded "damages" including compensation for the following: loss of support from the reasonably expected earning capacity of the decedent; loss of services of the decedent; loss of the "society" of the decedent, including loss of companionship, consortium, care, and guidance; loss of prospective inheritance; and mental anguish. Other recoverable damages include reasonable funeral and burial expenses. Further, punitive damages may also be awarded if the defendant's actions were particularly reprehensible.
When does a wrongful death lawsuit need to be filed?
With a few exceptions, generally a wrongful death action in Ohio must be commenced within two years after the decedent's death.
Contact an experienced attorney at McKenzie & Snyder LLP to discuss your legal options. Andrew R. Tobergte is a Senior Associate at McKenzie & Snyder LLP, 229 Dayton St, Hamilton, OH 45011. Phone: 513-737-5180.
"We don't get paid until You get paid!"
Written by Andrew Tobergte
DISCLAIMER: This site and any information contained herein are intended for informational purposes only and should not be construed as legal advice. Seek competent legal counsel for advice on any legal matter.
---