There are lots of things insurance companies will not tell you, the claimant, about. Part one of our series on "What Insurance Companies Hide From Individuals Making Claims" focuses on what is called dimunition of value or diminished value claims. You may be surprised to hear that if an insurance company paid you for the repairs on your car and nothing more, you may have just been taken advantage of without realizing it.
You may not be surprised to hear that once your vehicle is involved in an accident it may be worth less money. Just ask anyone who has ever reviewed a Carfax report and the accident history of a used car. As soon as an accident shows up on that report, the car is immediately worth less. Why buy a car that has been damaged and repaired? You do not know how well it was repaired. Why take the risk? What if they missed something that will break down completely under your ownership?
What you may be surprised to hear is that when your car is damaged by another person's negligence, the insurance company of the at fault driver owes you the reduction in the value of your car over and above the costs of repairs. Insurance companies have fought hard to make sure that most people do not realize this. If everyone made diminished value claims, insurance companies would lose millions. Thus, if you pursue a diminished value claim with an insurance company, be prepared for a lot of resistance.
At first, they may simply try and tell you that they are not required to pay for any diminished value claims because they have fully repaired your vehicle to proper auto repair standards, and therefore your car has not diminished in value at all. If that fails, they may also try and paper you to death, requiring you to come up with an absurd amount of proof that your car in fact has decreased in value. Even if you are able to make your way through the insurance company smoke screen to an offer from them for the diminished value of your car, they will try and get you to settle for a small sum of money that represents a tiny portion of what your car's true diminished value could be.
The truth is, diminished value claims are alive and well in the State of Ohio, and they always have been. Case law in Ohio clearly states that an insurance company owes a claimant the reduction in their vehicle's value over and above the cost of repairs to the vehicle. The proof required to make these diminished value claims does not have to be complicated. You simply must show what your vehicle was worth the moment before it was damaged, and then show how much the vehicle is worth just after repairs are completed. The difference is the diminished value.
At Mckenzie & Snyder we know what it takes to prove diminished value claims. We have relationships with professional appraisers and experts in the field of automobile repair that enable us to gather the necessary proof to negotiate your diminished value claim, and if necessary take the insurance company to court. If your car has been damaged by the negligence of another driver call us to review your possible diminished value claim.
Written by Andrew Tobergte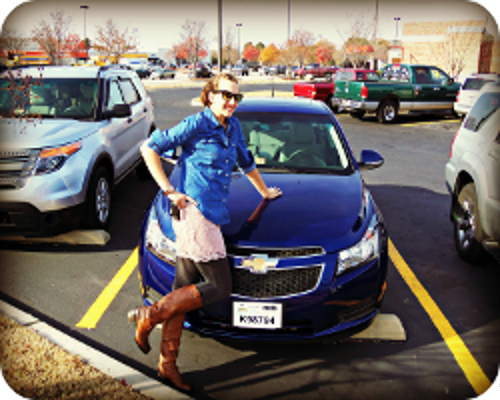 ---