Following an Ohio car crash involving injuries, many questions often arise. Who will pay for my bills? When will payment be made? What if the other person did not have insurance? And so on. One important consideration is the type of coverage you have through your own insurance carrier and whether or not such coverage should be used.
**Why Would I Want to Use My Insurance? The Other Guy Was At Fault! **
I often get puzzled looks from my clients when I advise them that they will want to use their own insurance following an accident. There is a common misconception and fear that using one's own insurance will automatically raise one's rates. This is untrue and contrary to Ohio law, as I will discuss below. There are two primary reasons one may want to use one's own insurance even though he or she was not at fault for an accident.
First, the other driver may be underinsured or uninsured for the losses. This means that he or she either has no insurance or not enough to cover the other parties' damages. If this is the case, one may want to utilize his or her underinsured/uninsured motorist coverage (UIM/UM).
Second, even if the at-fault driver has ample coverage, his or her carrier will not "pay as you go" through the process of incurring medical expenses. That is, the liability carrier will generally only tender one settlement check months, and sometimes years, after the accident. This can result in medical expense debt winding up in collections. So, one may want to utilize one's "medical payments" or "Med-Pay" coverage to cover expenses that incur before settlement occurs.
**Does Ohio law Protect Me From My Insurance Company Raising My Rates? **
Yes. There are two primary laws at play here. First, under Ohio Revised Code Section 3937.22, an insurance company shall not "increase the cost of a private passenger automobile insurance policy based on the insured's involvement in a single motor vehicle accident during the policy period" if two requirements are met: One, the insured is not the proximate cause of any loss, damage, injury, or death arising out of the accident. Two, the insured is not convicted of, nor pleads guilty nor no contest to, a violation of law as a result of the accident.
Second, under Ohio Revised Code Section 3939.23, an insurance company shall not increase the cost of an insurance policy where the insured is involved in an accident with an uninsured or underinsured motorist if the same two requirements referenced above are met.
If you have would like to discuss your insurance options with one of the experienced attorneys at McKenzie & Snyder LLP, use the form to the right or call [513-737-5180](#http://mckenzie-snyder.com/tel:513-737-5180)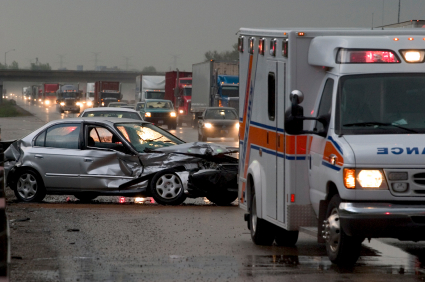 ---