Under Ohio law, a worker who is injured or contracts an occupational disease "in the course of and arising out of" his or her employment is entitled to workers' compensation. Ohio workers' compensation is payable whether or not an injured worker was negligent (i.e., "at fault") with regard to the injury. Compensation may include, but is not limited to: wage compensation (e.g., "temporary total disability compensation" and "wage loss compensation"); payment of medical, chiropractic, psychological, psychiatric, or physical therapy bills; awards for violations of specific safety requirements; and compensation for permanent disability. Further, if an injury or occupational disease causes the death of an employee, his or her dependents may be entitled to compensation.
What is an "Injury" under Ohio Work Comp?
The term "injury" includes, but is not limited to: sprains, strains, broken bones, lacerations, bruises, amputation, loss of use, disfigurement, loss of hearing and/or sight, herniated or bulging discs, and aggravation or acceleration of pre-existing conditions (i.e., degenerative disc disease, facet arthropathy, stenosis). "Injury" does not always arise from a specific accident or a particular incident. Compensable injury can result from repeated minor injuries or repetitive trauma such as carpal tunnel syndrome, tendonitis, or even torn muscles or ligaments or tendons. Such injuries are known as cummulative trauma disorders. "Injury" may include psychiatric or psychological conditions, including depression, arising from an injury, occupational disease, or even from the anxiety and feelings of despair that may arise from being unable to work due to physical injury.
Ohio Bureau of Workers' Compensation (BWC)
In addition to seeking immediate medical attention, injured workers should make sure to file a "First Report of Injury" (FROI -or "FROI-1" for self-insured employers) with the Ohio Bureau of Workers' Compensation (BWC), as well as an incident or accident report with his or her employer. The filing of a FROI starts the workers' compensation claim process with the BWC.
Work Injury Attorney Cincinnati and Dayton
If you are injured or contract an occupational disease on the job, consulting wth a competent workers' compensation attorney promptly may ensure that your claim is allowed to the full extent of your injury and your interests are fully protected. Please contact the law firm of McKenzie & Snyder LLP (513-737-5180) for a free consultation today. We offer house calls to individuals in Colerain, Mt Healty, Cheviot, Westwood, Hamilton, Fairfield, Lebanon, Loveland, College Hill, Reading, Forest Park, Wyoming, Monroe, West Chester, Batavia, Amelia, Dayton, Fairborn, Springboro, and more.
Written by Andrew Tobergte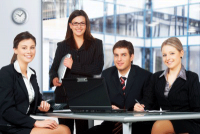 ---