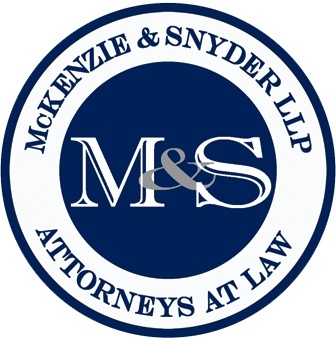 Being involved in a car accident or work injury can not only cause pain and misery, it can also result in loss of a job, loss of time with loved ones, costly medical bills and significant debt.
Consult with a Hamilton Injury Attorney for Free
At McKenzie & Snyder LLP, we believe that all persons injured in car crashes and work accidents deserve straight-forward advice on how to best handle his or her personal situation. Sorting through insurance coverage issues, past medical history issues, among other considerations, can be overbearing (particularly when these issues arise while one is in pain and/or debilitated). Seeking a free consultation with one of the experienced lawyers at McKenzie & Snyder can help you and your loved ones best determine the right course of action in your case.
Whether you have injured your back, neck, shoulder or knee, we have the tools and resources to put together a success plan to help you collect the recovery you deserve. During our consultations we listen carefully to our clients' concerns and strive to make the injury claim process understandable. We have a newly remodeled office in downtown Hamilton just a few blocks from the courthouse. You can schedule a time to meet with a lawyer at the office, your home or other convenient location.
McKenzie & Snyder LLP represents injured clients in Cincinnati, Reading, Fairfield, Colerain, Northside, Avondale, Arlington Heights, Forest Park, Finneytown, Mt. Healthy, Hamilton County, Butler County, Clermont County, and more. Use the form to the right or call 513-737-5180 to set up a free, no obligations consult today.
"We don't get paid until You get paid!"
---