After a workplace accident injury many Ohioans face the prospect of being "cut off" from both work and pay. Sometimes the situation only lasts a few days, but some find themselves unable to work for much longer periods. The Ohio workers' compensation system provides various types of benefits to compensate injured workers under such circumstances. The following types are some of the most commonly encountered. Such benefits are generally applicable regardless of the type of injury claim involved (e.g., elbow, knee, fingers, hand, wrist, neck, back, shoulder, foot) and are not tied to any particular type of treatment (e.g., surgery, medication, physical therapy, chiropractics, etc.).
Temporary Total Disability Compensation (or "TT")
Temporary total disabilty compensation is the most common form of compensation. It is generally paid out following an allowed injury claim where the worker cannot return to his or her "former position of employment" and is intended to replace lost wages. Workers become eligible after missing seven days of work and his/her physician has certified them as temporarily disabled. The c84 BWC form is utilized to process the requests for these benefits.
Wage Loss Compensation
"Wage loss" compensation is payable if an injured worker suffers a loss in earings attributable to allowed conditions in a BWC claim. There are three different types of wage loss compensation in Ohio: 1) Working Wage Loss; 2) Non-Working Wage Loss; and 3) Living Maintenance. Working wage loss is exactly as it sounds. It pays injured workers who continue to work but suffer a loss in earnings because of their injury. This can occur where someone suffers a demotion or has to take on a new job that pays less than the former position. The c140 Ohio BWC form is utilized to process the requests for these benefits.
Non-working wage loss is also exactly as it sounds. It pays injured workers who cannot find employment within the restrictions imposed upon them by the work injury. This requires ongoing proof of searching for suitable work (which can prove frustrating). In addition to the c140 form, the c141 form is utilized to process the requests for these benefits.
Living maintenance wage loss compensation is paid to injured workers who complete a rehabilitation program, return to work, and suffer a loss in earnings. Notably, while injured workers are actively participating in a vocational rehabilitation program, they are eligible for living maintenance payments in place of temporary total disability compensation.
Contact a Cincinnati workers comp lawyer at the law firm of McKenzie & Snyder LLP to discuss your compensation options.
Andrew R. Tobergte is a partner at McKenzie & Snyder LLP. The law firm represents injured persons in Cincinnai, College HIll, Cheviot, Colerain, White Oak, St. Bernard, Finneytown, Reading, Avondale, Clifton, Springdale, Forest Park, Hamilton, Fairfield, Ross, Lebanon, Monroe, West Chester, Loveland, Mason, Beechmont, Amelia, Batavia, Mt Healthy, Harrison, Wyoming, Dayton, Fairborn, and more.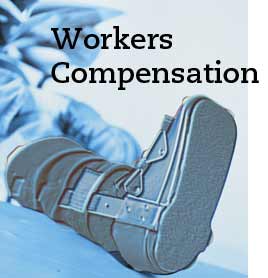 ---