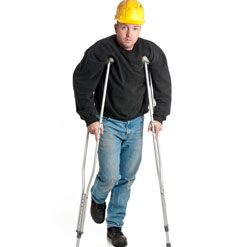 We are routinely asked by potential clients whether we think they have a strong personal injury case. It is very important to receive and understand a full and honest assessment so there are no misunderstandings.
Significant Injury Does Not Necessarily Equate to a Strong Case
Although it is true that many who suffer significant injury in an accident will have a strong claim, that is, unfortunately, not necessarily the case.
Liability, Insurance Coverage and Documentation
Three common issues that can weaken a personal injury case concern liability, insurance coverage and documentation.
Liabilit****y****: If liability (i.e., fault) cannot be established, a claimant may not be able to recover any money for his or her injuries regardless of how significant they may be.
Insurance Coverage: If there is little or no insurance coverage for the accident, then recovery could be limited or impossible. (Again, this is despite the level of injury sustained.)
Documentation: If the injuries are not well documented, they may be very difficult to prove to an insurance company or in a court of law.
The above issues are just a few of the things that need to be taken into account when evaluating a personal injury claim. McKenzie & Snyder LLP evaluates cases for individuals in the Greater Cincinnati and Dayton areas. Call us at 513-737-5180 for a free consultation to help you decide whether you wish to pursue your personal injury case.
---