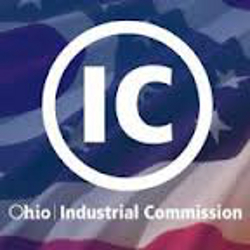 Heading to the Ohio Industrial Commission for a workers' comp claim can be a confusing and stressful experience. Whether your injury was a result of a lifting accident, a car crash on the job, a slip and fall, or otherwise, you should feel prepared and confident walking into the hearing room. Having an Ohio workers' comp lawyer on your side can help you tackle the issues that may arise.
The Employer says the Employee was not "On The Job" at Time of Accident
One argument that we commonly hear in the hearing room in Cincinnati is that the employee's injury was not sustained in the course of and arising out of his or her employment. Perhaps the worker had just parked her car and was walking into work when the accident occurred, or perhaps the employee was involved in a car accident or automobile crash while making a delivery, but had decided to take a roundabout route.
If your employer is not contesting whether or not you were hurt (i.e. they are accepting the fact that you injured your back, knee, neck, etc.) but rather is contesting your right to participate in the BWC fund because they are arguing you were not acting as an employee at the time of the injury, it may be necessary to provide the hearing officer with evidence to the contrary.
Oftentimes it is very clear that an employee suffered an injury "in the course of and arising out of" his/her employment. But other times, it is not so clear. There are many cases or holdings in Ohio that discuss this very issue. Having a Cincinnati work comp attorney on your case can help you prove to the hearing officer that you were, in fact, "on the job" when you sustained your injury.
McKenzie & Snyder LLP has represented thousands of cases in front of the Industrial Commission. Put that experience on your side by calling 513-737-5180 or by using the contact form to the right.
We represent clients in Colerain, Northgate, Northside, College Hill, Middletown, Fairfield, Reading, Forest Park, Oxford, Amelia, Mt. Healthy, Avondale, Hamilton, Lebanon, Monroe, Franklin, Dayton, Springboro, Warren County, Hamilton County, Butler County, Clermont County and more…
"We don't get paid until You get paid!"
---