So far 2020 has been a ringer, not one among of has not felt the stress COVID considerations have made in our lives. But we shall never be defeated. There are many great relatively COVID safe things to do and today we want to point out:
That Hamilton is a Great Place to Bike!!!!
We Are A City On A Great River.
Hamilton, Ohio sits aside the Great Miami River, the adjacent bike paths that run from Fairfield to North of Dayton are a pleasure to cruise on and a great asset to our town.
Family Friendly Fun, Kids Can Do It.
Bike Riding is fun for all ages, almost any age can enjoy crusing along the bike path in Hamilton. Certainly considering that for very small children their are various methods such as child seats and child trailers that can safely and comfortably tow them along for a ride.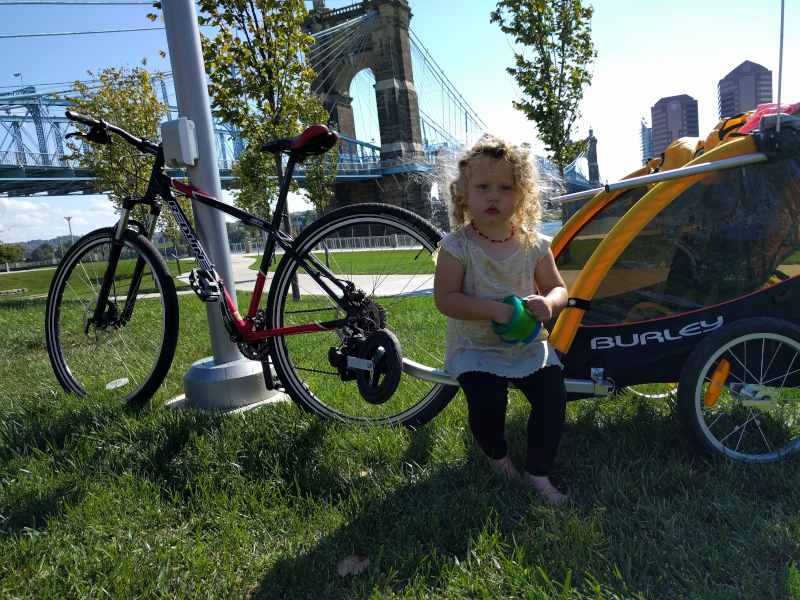 If you have questions about bike gear for kids call local Hamilton Ohio bike shop Fairfield Cyclery to learn more. We have no affilation with them but they are close to town. Have suggestions on where to get bikes and bike repair in Hamilton. Sure would be cool to see a cool local bike shop and repair place open in Hamilton. Are we missing it? Let us know. We'll go!
Excercise Relieves Stress and Burns Calories
The dual benefit of bike riding other than being very enjoyable is that you are excercising, spending energy that can no longer go to anxiety or worry. Expounding energy while breathing in fresh air, getting sun, increasing your heart rate all can relieve stress and anxiety while buring calories. Dual Healthy Win!
COVID Safe (to us) Activities in Hamilton
Bike Riding in it's nature is a socially distanced sport. Individuals sitting on their bikes are naturally about 6 feet a part. Being outdoors helps dissapate viral loads in sneezes and coughs, so while there is never 100% saftey that we are aware of, being outdoors on a bike seems less of a risk than being indoors. We are not doctors, don't take our word for it. All I'm saying is that my family is riding as much as we can right now. :)
Other relatively COVID Safe activities include hiking, walking, gardening, and possibly swimming. Be sure to check your location and the environment before making a trip, daily or seasonal conditions could increase crowd sizes or make for unsafe conditions.
We are lawyers NOT DOCTORS! Do not take our word for an activity being COVID safe or not!
We are not doctors nor experts in diseases so please take your own cautions and make the choices that are best for you. But we are bike riders. Here is McKenzie & Snyder LLP Partner Andy Tobergte on his bike on his birthday years ago with family and friends in Athens, Oh (and showing off with some syncronistic bike tricks on the bike trail!)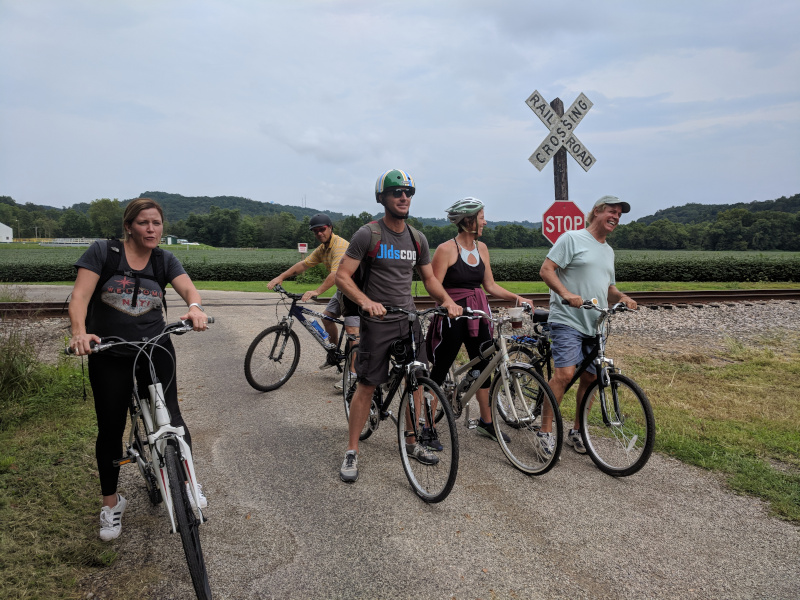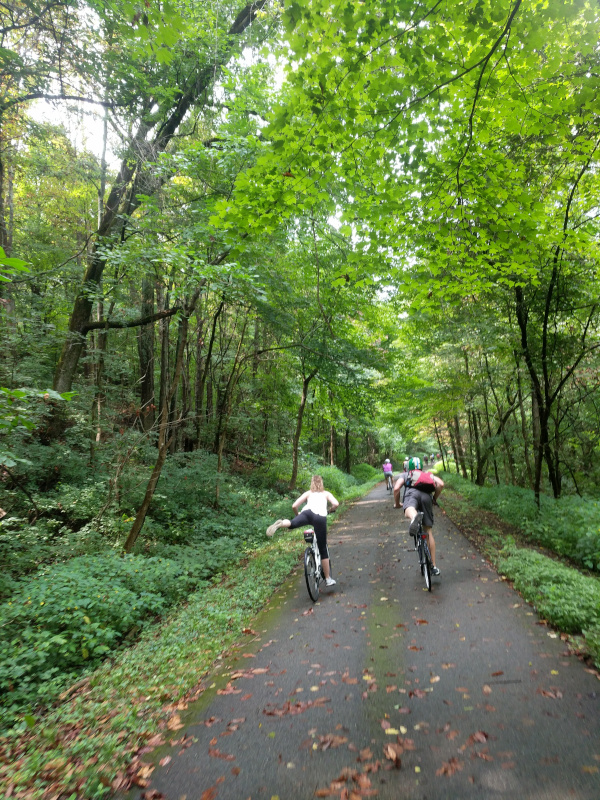 Bike Trails Resources, Biking Maps in Hamilton, Ohio. Links
https://www.bceo.org/maps_biketrails.html Nice Butler County Bike maps
https://www.yourmetroparks.net/covid-19 COVID 19 precautions in Butler County.
https://www.yourmetroparks.net/parks/four-mile-creek-metropark Four Mile Creek.


https://www.traillink.com/trail/great-miami-river-trail/ Interactive Map of the main bike trail through Hamilton Ohio. Great site. (free registration required to view map)
https://www.traillink.com/city/hamilton-oh-trails/ All Bike trails around Hamilton, Ohio.
Where Do You Bike in Butler County?
We would love to hear where your favorite places to bike in or around Hamilton are. Let us know and we'll share them online!
Happy Trails!
---