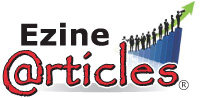 UPDATED February 2020
The first time an individual is published is a day to remember for any personal injury lawyer. I personally commended Andrew Tobergte when he was first published on the internet last year. Andrew's article, titled "Hiring a Car Accident Lawyer to File an Auto Claim," was approved by the human editors who make up E-Zine, an online publishing website. The article is now a part of internet history, as it is no longer available on the E-Zine website, but the breadth of our content has certainly grown since the original publication of this blog post, so please enjoy! All of the articles written on this blog have been and are written by the Hamilton, Ohio personal injury lawyers of McKenzie & Snyder Llp.
Please be warned, there are a TON of advertisements on E-Zine's pages.
Remember, the quickest way to learn the information you are seeking is to talk directly to a southern Ohio personal injury lawyer. Call us now at 513-737-5180 or e-mail us anytime, and we will call you or email, whatever you specify.
Written by Andrew Tobergte
---